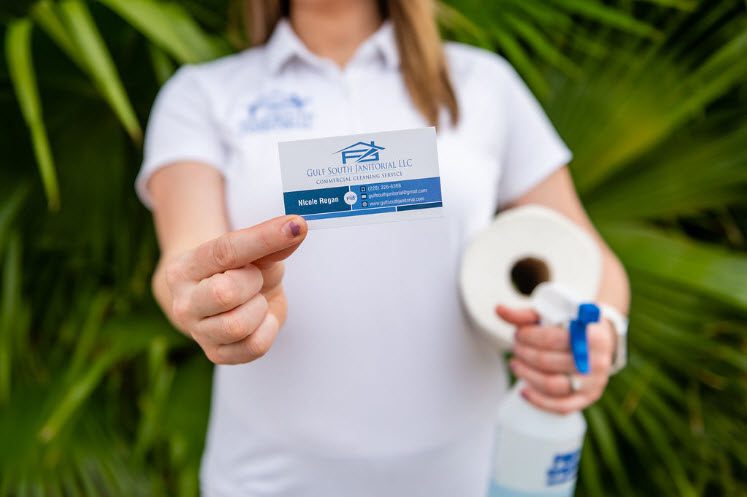 JANITORIAL SERVICES, CLEANING SERVICE, OFFICE CLEANING ALL ALONG THE MISSISSIPPI GULF COAST
Gulf South Janitorial can do it all, from the smallest office to the largest executive suite. We offer a low office cleaning rate that makes commercial cleaning services affordable for companies of all sizes. Our office cleaning company is unique because we let our customers have complete control of the service we provide. To maintain a professional atmosphere, our professional commercial cleaning services know your workplace represents your company, so you can rest assured that we'll give you a workable environment.
With so many janitorial companies available, why choose us?
Experienced
Gulf South Janitorial Gulfport has been providing outstanding professional commercial cleaning services for years. Rest assured that you are in good hands when it comes to our office cleaning services.
Cost-effective
With our commercial cleaning services Gulfport,
Biloxi
and
Bay St Louis
you can expect high-quality service at an affordable price that will not
burn a hole
in your wallet. Trust our office cleaning Gulfport company to get the job done!
QUALITY COMMERCIAL CLEANING SERVICES, JANITORIAL SERVICES 

&

OFFICE CLEANING NEAR ME!
For office cleaning Gulfport, trust our cleaning experts from Gulf South Janitorial to deliver the standards you want! We provide excellent commercial cleaning services in the Gulfport, Biloxi and Bay St Louis that would surely leave your office tidy, sparkling, and feeling fresh!
Our company uses the latest technologies and procedures to ensure professionalism and quality results at a high level. Our priority is your health and safety so you and your staff and customer can have a clean space for your business. We are accountable for the standards we set, so you can trust that we commit to our word and deliver the best professional cleaning services possible.
Our years of experience in the business has allowed us to improve on our office cleaning services for Gulfport and Biloxi businesses, making us the preferred janitorial services company in the local area near me. To ensure that your needs are met, we customize each cleaning program according to your preferred method and schedule. You can book appointments for a daily, nightly, or even one-time commercial cleaning for your space in Gulfport.
To keep our standards at par with customer satisfaction, we follow up with the client after the commercial janitorial services have been completed. For professional commercial cleaning services in  Gulfport and Biloxi, consult with us today!
Our commitment to innovative professional cleaning services Gulfport makes us the preferred commercial cleaning company on the Gulf Coast. Our specialists can take care of any commercial property – big or small – and leave it sparkling clean according to your company standards. We use high-technology cleaning methods to achieve premium janitorial services Gulfport that are suitable for an exclusive company like yours.
We serve various commercial spaces in the local area including office spaces, government offices, medical centers, and many more. You can trust our meticulous system when it comes to setting appointments for regular cleaning, keeping track of our staff, and staying on top of the schedule at all times. Through this, we can serve you better and cultivate meaningful client relationships along the way.
We prioritize hygiene like no other. We use new supplies each time we tend to any commercial cleaning service in the Gulfport area so you can be sure all items are fresh and properly sanitized before use. We also use special vacuums that allows us to clean every corner of your commercial space. Book now!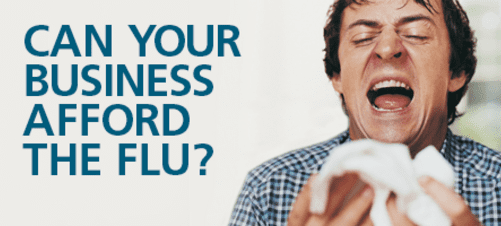 Disinfectant and cleaning services
Office desks contain more than 400 times the amount of germs as a bathroom toilet, germs that cause workers to take an average of seven sick days per year. The said number can be decreased by implementing an office cleaning service program that prevents germs from spreading. Prioritize your employees' health by hiring the best commercial janitorial services Gulfport! Strive to demonstrate the most value in your building. Look no further! Our cleaning company Gulfport is here to ensure your employees' safety. We will ensure that with a clean environment, you will deliver services that are beyond expectations. Our janitorial services have programs that provide consistent, quality cleaning that enhances your office building's value.
Your company needs to focus on its business and not on in-house cleaning. Contact us now or fill out the form on this page to partner with one of the best commercial cleaning companies in the Gulfport area. Our commercial cleaning company will provide you with any service that you may need. When looking for professional commercial janitorial services in Gulfport and Biloxi, give us a call today!
Detail-Oriented Professionals
Hiring commercial cleaning services Gulfport helps to improve your workspace and overall business in many ways, such as having a more pleasant environment, higher moral and productivity, and better health and safety.
 First Impressions Count – When clients, customers, or collaborators come into your workspace, it is important that it gives a good first impression. Professional commercial cleaning services Gulfport can help with first impressions by showing professionalism and good management.
 Improve Employee Productivity –  Our office cleaning services help to increase productivity in any kind of workspace. Employees are more comfortable, happier, and work better in a clean space.
 Boost Office Morale – Cleanliness is happiness. Your employees will have higher morale with the clean and healthy work environment provided by our janitorial services Gulfport.
 Reduce Amount of Sick Days – Hiring us for commercial cleaning means your workspace will be hygienic and prevent the spread of germs and bacteria. This means staff will need less sick days as illness does not spread through the office.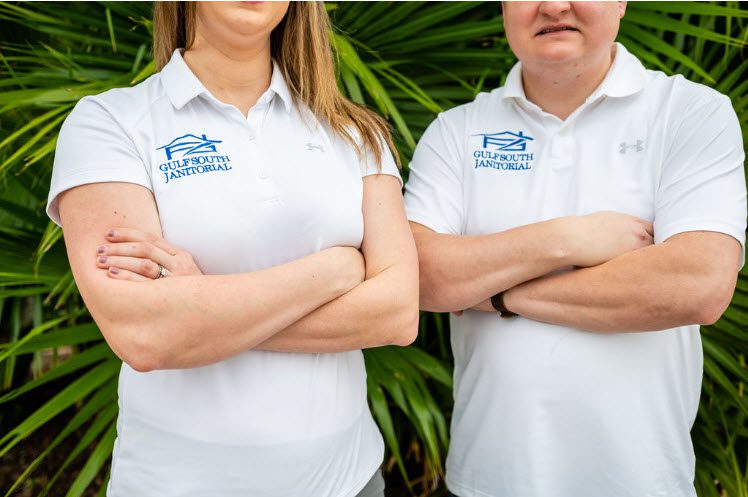 TAKE CARE OF THE CUSTOMER'S FIRST IMPRESSION AND CHECK OUT OUR
PROFESSIONAL JANITORIAL SERVICES & COMMERCIAL CLEANING services
Your commercial locations catch a lot of traffic and keeping them looking shiny and clean can be a challenge. There are a number of professional commercial cleaning companies you can call, but your first call for professional cleaning and janitorial services should be Gulf South Janitorial!
Nothing speaks volumes about your company like the cleanliness of your facilities and with Gulf South Janitorial taking care of the commercial cleaning Gulfport and janitorial services, your buildings and offices will testify of the professionalism and attention to details that makes your company the best. It's often been said that you only get one chance to make a first impression and that is never more true than with commercial cleaning Gulfport. This is why calling Gulf South Janitorial is so worthy.
But it isn't just cleanliness that is a must for you, it is also security. The office cleaning services staff members of Gulf South Janitorial are all vetted and screened to guarantee you that not only are your offices going to be professionally cleaned, they will also be secure. So when it is time for securing your commercial cleaning services Commercial Cleaning Gulfport make it Gulf South Janitorial.

ECO Friendly cleaning service
We are committed to environmentally friendly initiatives, and our business has a long-standing reputation in the community as a company with green janitorial service options.
Dependable Janitorial service gulfport
Gulf South Janitorial is a privately-owned commercial cleaning company in Gulfport (not a franchise), and we have been providing personalized and quality office cleaning services for over a decade on the Mississippi Gulf Coast. While other cleaning companies offer a wide range of cleaning services, we focus specifically on janitorial commercial cleaning because we understand that cleaning an office is very different from cleaning a home.
Considering that every commercial office building has individual cleaning needs, our janitors strive to adjust our cleaning methods and scheduling to accommodate those needs. We offer a daily, weekly or monthly commercial cleaning schedule, as our cleaning service places a strong emphasis on personalization.
Our Commercial Cleaning Services
If you are looking for specialized commercial cleaning services in the Gulfport area, Biloxi, Diberville, Long Beach, or Bay St Louis, please do not hesitate to contact us for an initial consultation and a free same-day commercial cleaning estimate. You can call us at (228) 326-6368 or request a commercial cleaning quote by filling out our online contact form.

COMMERCIAL OFFICE CLEANING
SERVICE IN gulfport and biloxi
What makes Gulf South Janitorial the Best
Gulf South Janitorial is a privately-owned, woman owned professional commercial cleaning company that has provided personalized and quality janitorial cleaning services for over a decade in the Mississippi Gulf Coast area. Our commercial cleaning programs emphasize personalization — daily, weekly, or monthly service — since each business has different needs.
We can develop an office cleaning service plan specifically for you no matter what the size of your facility. Our current client roster includes office buildings, government buildings and universities administration buildings, non profits, medical offices and other commercial dwellings.
You Can Count On Us For:
-Easy Communication. Call, text or email
-Fully Insured Including Worker Comp
-Consistently High Customer Service
-24/7 Flexible Cleaning Schedules
We do more than just office cleaning. Check out our other services: